All brides know that wedding photoshoot is one of the most significant parts of the wedding day. Photos are a trip down to your memory lane, the memories you'll cherish forever. That's why you want to make sure your photographer seizes every picture on point, starting with the getting ready photos all the way down to your rukhsati. Of course, you don't have to get all of these photos to create the perfect album, but it's fun to do so.
All you can do is just put your trust in the photographer, have fun, and be happy on your big day. After all, the prettiest brides are the happiest ones, right? So, scroll down to see some of our favourite wedding poses. Once you make a mental checklist of your own, feel free to let your photographer make a memory of beautiful moments.
Invitation Suite

Getting a perfect invitation card is very necessary as it is the first impression on all the guests. Colourful or subtle, wedding cards should be classy and attractive. The invitations should be photographed as they are a wonderful memory to remember the wedding day.
On the Hanger

This is a very trending idea going around the globe in desi weddings. Bridal dress is hanged beautifully as if they are in some royal boutique and they are captured as a memory for a bride. We know that you won't be wearing your dress again (probably) after marriage or merely pass it as an heirloom to your next generation, but a beguilingly memorable shot of your wedding outfit is a must.
The Statement Detailing

After the shot of bridal outfit, it is essential to capture the other accessories that go with the dress. Be it your jewellery, shoes or your clutch. Everything should be seized in the camera beautifully.
Transition to Bride Moment

Doesn't matter how self-sufficient or bold a bride is, she always gets goose-bumps and shivers down the spine while getting ready as a bride. It is a mixture of excitement and anxiety. So, just let it be and let your photographer capture all your feelings, desires, jitteriness and melodramatic emotions when you are preparing yourself to look like the most attractive and ravishing bride ever.
Break the Stereotypes

This is the best part of the photo shoot if you are a bold and modern bride. To give a slight edge to your shoot just jump into a pair of jeans as bottoms to your choli. Put on your favourite sunglasses and take a pose with your swag dripping from the pictures.
The Beauty Diva Shots

You are looking like a queen in your bridal dress and before you go into the wedding rituals, let your photographer do his magic. Get yourself clicked a perfect bride shot. You want to believe it or not, this will be your best wedding shot to be converted into a full-size frame for your bedroom wall.
The Million Dollar Twirl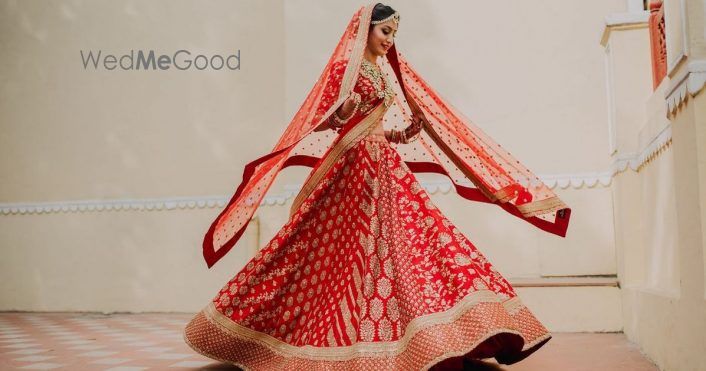 Girl love to twirling, especially in a beautiful, long dress. You are wearing your stunning outfit, and you obviously want to spin. So let yourself free and enjoy your days. Twirl and play around, leave the rest on your photographer.
Fun with Your Dear Ones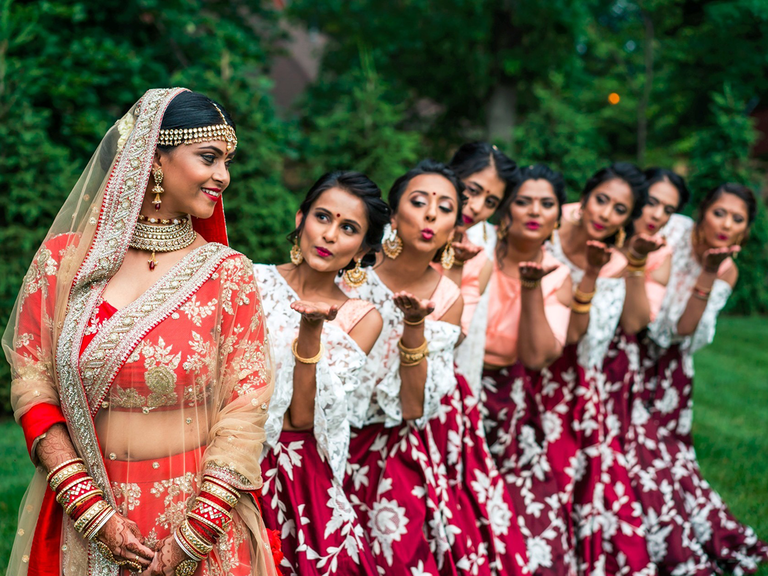 Get some fun and joyous photos with your family and friends. Be the centre of attention in every photo. You surely would like to see all these beautiful and happy moments taken with your family and friends. So, do not miss out on these. Catch up with your favorite people and hit your signature pose for the camera together.
The Grand Entry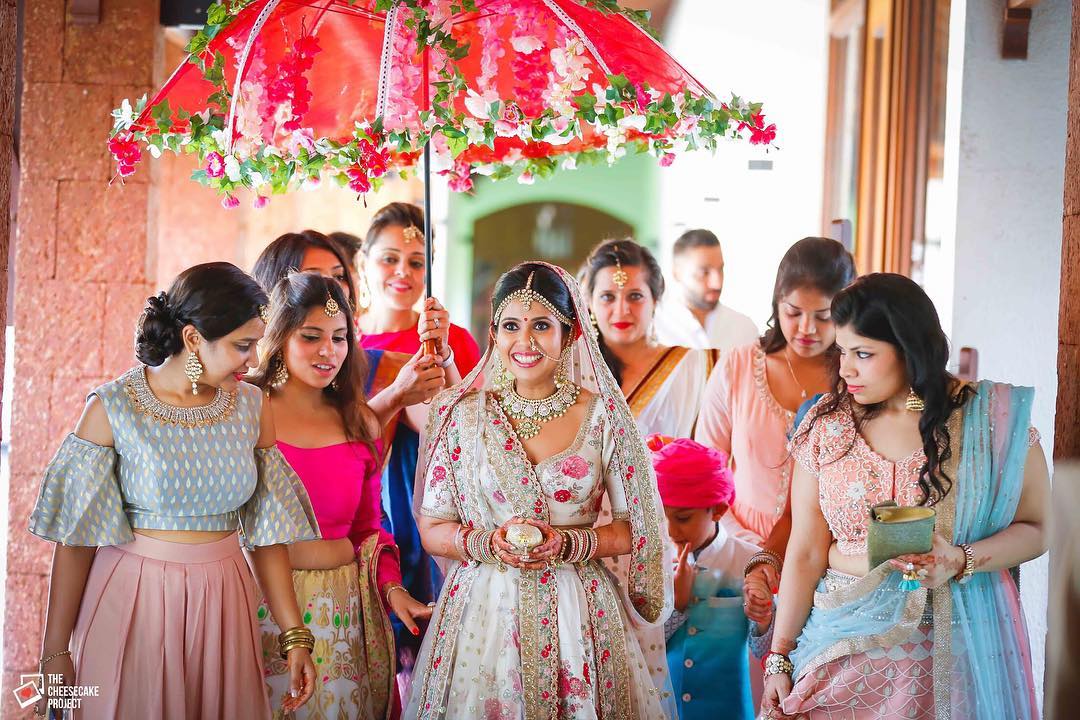 The entry on your wedding is your final walk as a "Miss", don't waste it just like that. Plan something exciting for your wedding entry and make memories out of it.
The Masterpiece Couple photo

In the end, take a beautiful picture with your soul mate because you don't want to miss on that by any means. A perfect "Couple Goals" picture to the frame is definitely a must-have.
Most of the couples nowadays are focusing on pre-wedding and post-wedding shoots too, but these pictures should be captured on the wedding day so that whenever you look at them, they will leave you with tears on happiness and old memories.