Land of wonderful food and delicacies, Pakistan, is best known for its desserts. In a Pakistani wedding, if it wants to be successful, all the guests are patient about almost everything but when it comes to the quality and quantity of food, none can tolerate that. You can never get bored of an impressive variety of food that you could find here. Among the variety of desserts, which are the most loved by the people of Pakistan (excluding me, I hate meetha). Desi weddings are purely judged by the reason, how food was, especially the oomph-oozing desserts.
Talking abot the general Pakistani public, they are fond of meetha and sweet-tooth is totally their thing. To help you stuck to this "perfect shadi food" dilemma, Shadi Tayari  has literally made your life easy by giving you a variety of yummazing, non-clichéd, wedding desserts that you can not go wrong with and they are perfect for any Shadi event.
We have got a huge amount of meetha to try in Pakistan, but we can not list all of them because I can not spend my whole life talking about meetha. Therefore, we will only be covering ten desi desserts that are the best and everyone should try them at least once in their life.
Shahi Tukray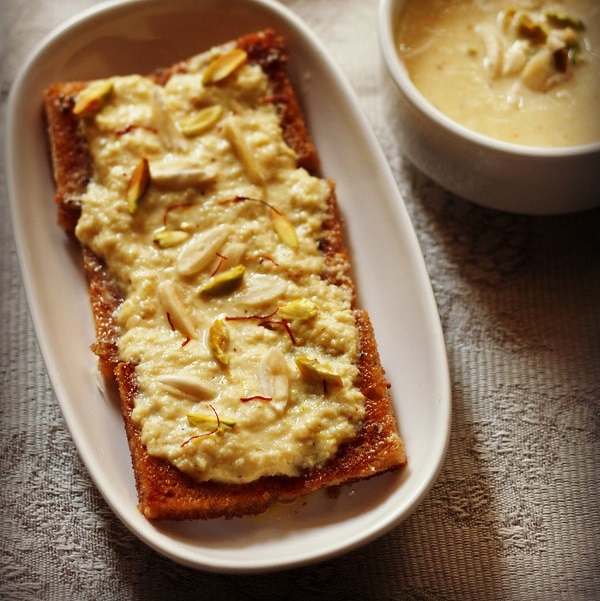 This is something we can easily prepare at home. This really tastes amazing. Shahi Tukre consists of cooked milk in which fried bread slices are soaked. Also, it tastes the best when it's fresh, not so soggy and hot.
Thulli Kheer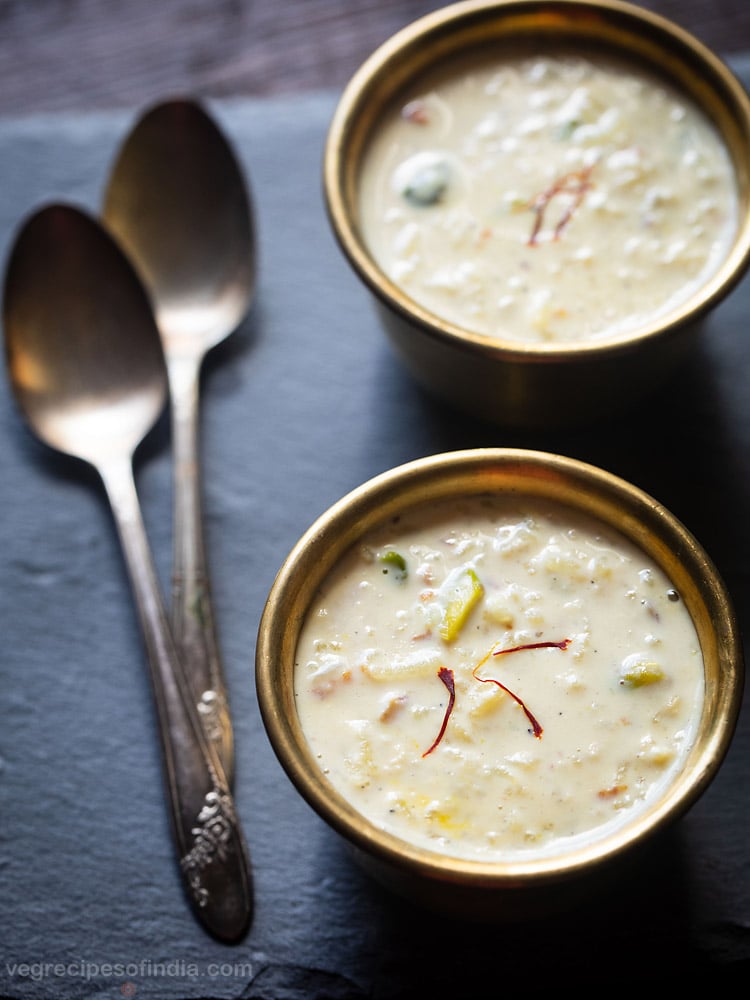 If you haven't had a thulli (wo bhi mitti ka bartan wali) wali kheer, then what are you doing in your life? If you like desserts then kheer is a must try.
Kulfi
Kulfi is every Pakistani's childhood love. I like my kulfi with coconut shavings and chocolate drizzled over it. It is very refreshing in this unbearable summer heat,
Jalaibee

Jalebi is known to be a perfect combo with a samosa in Ramadan.  Some people like to dip it in milk and some just eat them hot as is.
Falooda
The exotic combination of flavoured milk, ice cream, colourful vermicelli  and jelly is perfect for a delicious and tasty treat.
Gulab Jamun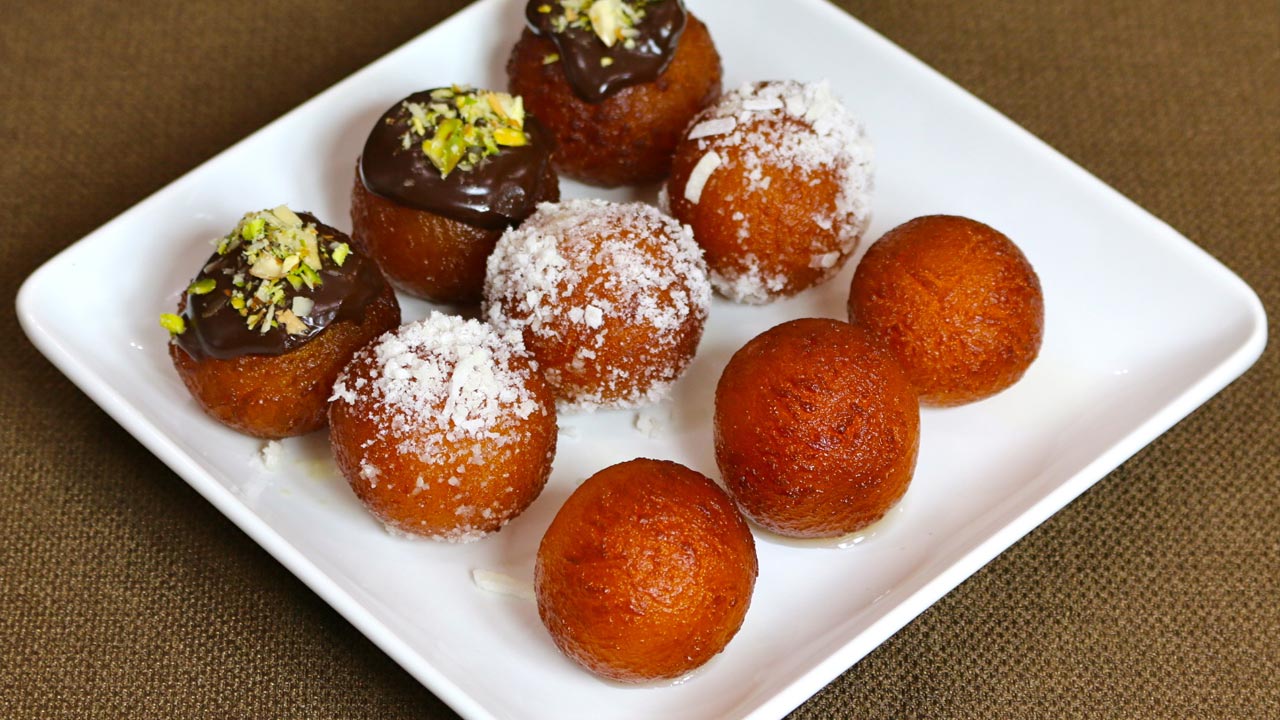 A dessert on which a person can not get over is Gulab Jamun. Spongy, filled with sheera and you can find them in various sizes, colours and shapes; and they provide me with a ooze of meetha bliss.
Cham Cham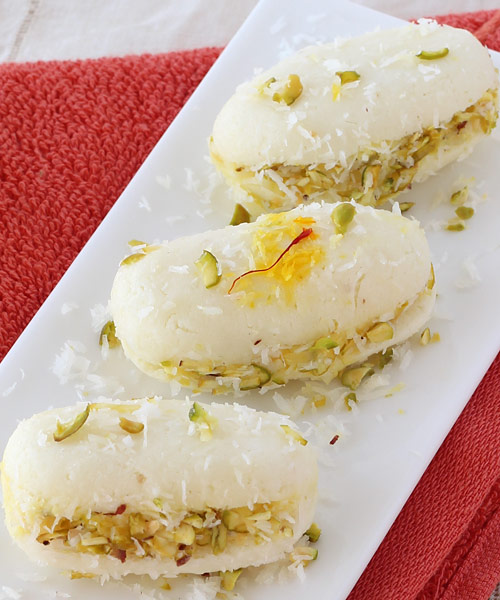 Cham Chams are Gulab Jamun ki pyari wali behn (basically a gora version but I don't want to be a racist). They are extremely sweet too. Also, you'll always find cham cham and gulab jamuns in mehndi ki rasam and wedding boxes. One cham cham at a time is not how you eat it, you at least gulp two of them in one go, but only if you are not a diabetic patient!
Gajar Ka Halwa
I love reddish orange dessert with white snow looking khoya. It is the perfect amount of sweet, and it is generally pleasant to look at. What can I say? YUM! No one can ever go wrong with gajar ka halwa.
Rabri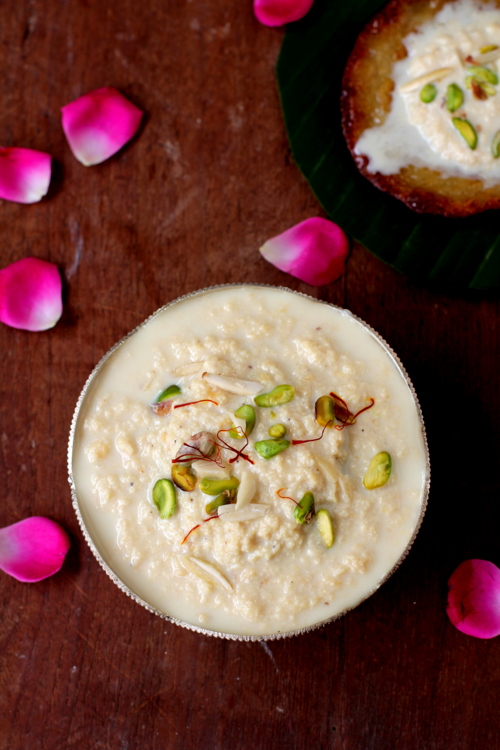 Rabri is like desi Ben & Jerry which is usually used in shadi and happy events. It has been famous for its taste for as long as I can remember.
Khopra Paak
It comes in various forms, but my favourite is the one in green colour. It is made up of coconut, as the name gives ann idea. Khopra Pak is the right amount of sweet. A must try!
Sohan Halwa
Our tradiotional, desi sweet, Sohan Halwa is originated from Multan, Pakistan. It is prepared by heating the blend of milk, water, sugar and cornflour until it turns to a compact form. Ghee prevents it from sticking to the pan and saffron gives it a unique, outstanding flavour. Multan ka Sohan Halwa is amongst one of our favourites. There are a lot of people making fake ones too, that not at all taste like sohan halwa, see recommendations and then try, phir na kehna khabr na hui.
Let us know if you want to add your favourite desi dessert to our list!