Imagine yourself walking through an enchanting garden in a bridal outfit with every flower at its peak of freshness and beauty. What kind of flowers would you choose for your wedding: something vintage or trendy? Bright or pastel? Colourful or neutral? Large or smallest? If your answer is something along the words of, "I don't even know where to start," you don't have to worry because we have extraordinarily talented flower artists and event decorators for you if you want a beguiling, flowery and a fairytale-like wedding. We'll help you narrow down some of the best florist options based in Rawalpindi just for you. Before you meet with your florist, begin with the research, aka the top five most renowned florists in Rawalpindi.
Chakwal Flowers and Decorations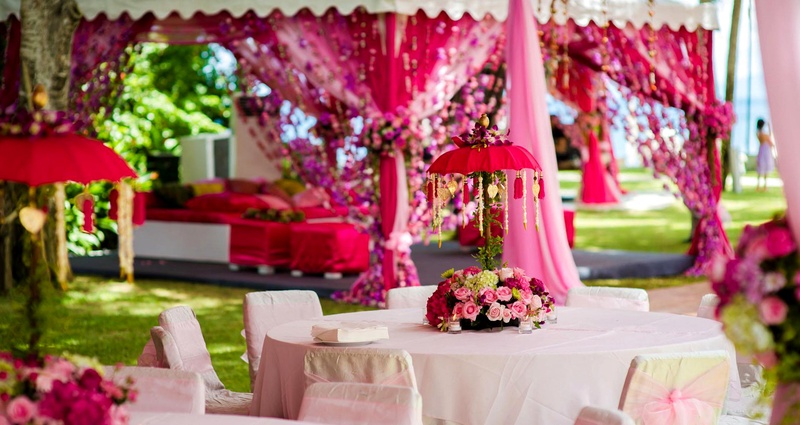 Chakwal Flowers and decorations offers florist services in Rawalpindi for all your wedding needs and requirements. This business has been making stunning floral creations for over a few years. With an expert eye for piecing along flowers and other natural resources, you can assume combinations that are indeed one-of-a-kind.  Flowers can make your wedding day completely beautiful. The experts begin with a discussion to really get to know you and your style, and they can assist you with design arrangements in any manner, with choices including ramp and stage decor, bouquets, flower petals, flower accessories, table arrangements, car decorations and single flowers too.
Zahid Mughal Flowers
Desi weddings are not completed without flowers. Every person appreciates the pleasant and relaxing environment that flowers create. Zahid Mughal Flowers has a passion for floral design which they show by making flower arrangements for weddings and other special events. They provide a beautiful experience by putting together unique flower arrangements for you on your wedding day as per the requirements.
Haq Bahoo Flowers
They specialise in fresh and sophisticated designs along with high-quality service. The floral design crew works to create cutting edge, bizarre designs that are sure to stand out on your wedding night. Haq Bahoo Flowers offers excellent service at every step of the way. They will meet with you either in person or online to discuss your ideal wedding look and what you need your wedding decoration to be like. The designers will create a design unique to you and your wedding which will not disappoint you in any way.
Ali Fresh Flowers Decoration Center 
No matter the ceremony, Ali Fresh Flower Decoration Center can design patterns to fit the mood and trend of the wedding couple. From large wedding halls to intimate indoor gatherings, they are prepared. The florists can design classic, country, diverse, alluring, modern, idyllic, pastoral, or vintage flower displays for your wedding. There are even false and artificial choices for couples with sensitivities, or who prefer the hardiness of these options. While it might seem overwhelming to many couples organising a wedding, this florist helps through discussions with the couple. From there, the florists manage on event design and finish off with a ravishing decoration.
Chaudhary Flowers (Shop#10)
Chaudhary Flowers work for helping couples' wedding reflect their particular style and preferences. Even without vast nuptials, couples should still get swoon-worthy designs with high-quality seasonal flowers. They have the practice of creating elegant and original works. Their creativity is inspired by nature, tradition and the modern world. They offer classic to contemporary designs with the highest class of quality you can expect along with an amazingly talented and hardworking team to make your wedding stand out.
Flower and plants have been continuously a symbol and way to express gratitude and affection. Using floral at your wedding is the best option for ages to make everything look admirable, elegant, attractive and full of love.