The perfect choice of colours and material can transform the any house into a whole new place, giving a new feel to it. You can see a significant difference by adding warmth and personality. A unique rug or lamp is enough to start creating a charming ambience that you've always wanted.
Either your style is minimal, homey or overwhelming, discovering the perfect decorative and furnishing pieces can be a real challenge in Karachi. This is not because you are given with less options, it's because you have a ton of options and you are unable to narrow down your choices.
Let me list down the best picks for you to take down your stress level. Here are a handful of amazing shop in Karachi that would definitely help you spice up your home décor and add all those significant finishing touches.
Best House Decor Shops In Karachi
Habitt
Habitt is a home store that offers breathtaking array of home goods. Ranging from bedroom furniture to crockery, kitchenware and artificial plants, Habitt has all your home needs covered.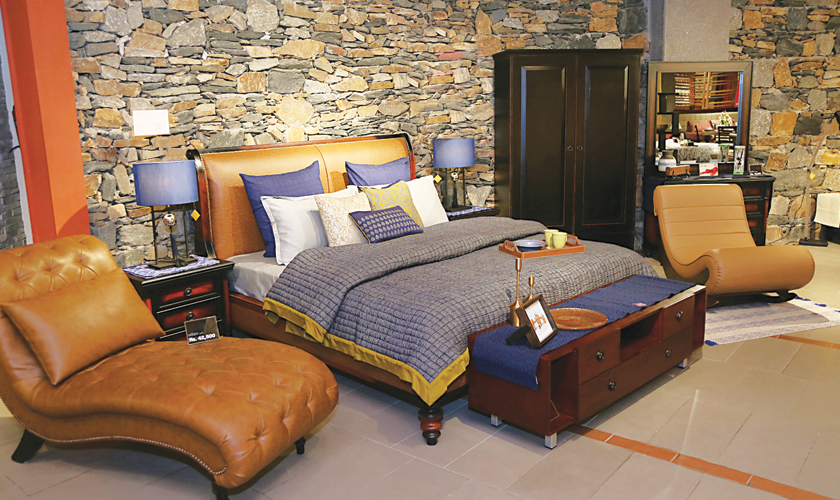 They stock Cornell crockery, tiffins, steel dustbins and much of the paraphernalia needed in a home, as well as bedcovers, towels, wall clocks and picture frames. The style is resolutely contemporary with clean lines, and Habitt is the spot to head for modern accent pieces. Habitt is known for its attractively priced bridal furniture sets – excellent for couples setting up home for the first time.
Address:
Plot No. D-13, Block 8, Ch. Khaliq-uz-Zama Road, Near Punjab Chowrangi, Karachi.
Phone: (92-21) 35835501, 35836998
Cell: (0301) 8205035, 8205036
Plot No. 2, Block 7/8, D.M.C.H.S., Off. Shahrah-e-Faisal, Karachi.
Phone: (92-21) 34306589, 34310059
Cell: (0301) 8205037, 8205043
Plot No. FL-4/1, Block 5, Gulshan-e-Iqbal, Nipa Chowrangi, Karachi.
Phone: (92-21) 34810931, 34810933
Cell: (0301) 8205033, 8205034
Renaissance 
Renaissance's aesthetic is a mix of classic and contemporary that works well with many individual styles
Renaissance is Karachi's ultimate home décor store. From wall-coverings and lighting to furniture and photo frames, Renaissance has it all. Their massive new showroom in Defence features everything from a wood-panelled study to several separate bedrooms.
It's the only store to offer designer fabrics by the likes of Christian Lacroix and Sanderson. They also stock a vast array of accent pieces ranging from topiaries to leather trays. Renaissance's aesthetic is a mix of classic and contemporary that works well with many individual styles. The prices are surprisingly reasonable, particularly for their accessories.
Address:
Karachi Showroom: 1-C Bukhari Comm. Lane-1, Phase 6, D.H.A. +92-21 35241406 –67
2-C Bukhari Comm. Lane-7, Phase VI, D.H.A. +92 21 35241071 – 72
Dolmen City Mall, Karachi: Avante-Garde Lifestyle, F22A, 1st Floor, Clifton, Block 4,
+92 21-35294009 & 11
Khaadi Home
Khaadi Home is the place to head if you want to add a pop of vibrant ethnicity to your interiors. Khaadi uses indigenous techniques such as block printing, embroidery and hand loom weaving in products such as bed covers, cushions, place mats and notebooks. They also have a limited range of furniture including ottomans and footstools. Khaadi's home accessories are bright, bold and quirky. They are great for making a statement but certainly not for everyone.
Address:
6th Zamzama Commercial Lane, DHA, Phase V. 021-35360161
Rehmatullah Road, K.D.A, Scheme 1. 021-34383418-9
Shop No. 219, Park Towers, Shahrah-e-Firdousi, Clifton. 021-35832525
3rd Floor, Ocean Mall, Clifton. 021-35141071-4
Shop No. S-10, Dolmen Mall Hyderi, Block-C, North Nazimabad.
Interwood
Interwood is THE place to go for wooden floors, fitted cupboards and stunning bespoke kitchens. In terms of furniture, they make everything from dining tables to kids beds. In recent years they have introduced home accessories including lamps, mirrors, clocks, urns and cushions. Their range also includes some of the most sophisticated artificial plants and flowers in town.
Address: Building No. 43-C, Bokhari Lane No. 11, Phase 6. DHA
Contact: 021-35242717
Apollo Motor Centre Adjacent PNS Raza, National Stadium Road.
Phone: 021-35422129, 0322-3203203
Pith
One of the quirkiest home décor stores in town, Pith is a hidden gem. Their furniture has a modern twist, giving it an edgier feel than other contemporary furniture around town.
pith interior cushion covers. Their cushions at Pith are one of their most beautiful items.
Pith has some unique wall art, decorative accents and candles as well as some genuinely great printed pillows. The eclectic prints feature spectacular landscapes or funny signs and are an effortless way to add interest to any room.
Address: 33C, Lane 8, Bukhari Commercial Area, DHA, Phase VI.
Contact: 0311- 2342355
Tali
The tiny Tali is a treasure trove of original and unusual home accessories with a definite cultural slant. Tray painted with Frere Hall landscape and truck-art styled chair are some of the colourful and famous buys from their shop. Bestsellers include trays printed with Frere Hall or the masthead of this newspaper and architecture.
Every corner is packed with exciting pieces such as a chair brightly painted in truck-art style, comical urdu mugs or quirky rickshaw bookends. Tali is a store with personality and panache that shines through its wares.
Address: Shop No. 4, 3-C, Shahbaz Lane No. 1, Phase 6, Opposite 6th Street Khayaban-e-Seher
Contact: 021-35240442
This is by no means a comprehensive list, and various other shops are offering original home accessories. Karachi may not have the ubiquitous simplicity of an Ikea or the  of a Zara Home, but there are plenty of places that can help you create the home of your dreams.