Pakistan Day is an event to remember the Lahore Resolution on March 23rd each year as the pride of Pakistani people. The name "Pakistan" was not practised at that time but the Lahore Resolution is considered a significant milestone in the Muslim struggle for an independent state and freedom in undivided India.
Background
The roots of the strife for the independence of British India can be drawn back to the uprising of 1857 which started as a revolt of the British East India Company soldiers but shortly took the form of a freedom struggle and caused a significant threat to Company Raj in an undivided India.
Leaders such as Sir Syed Ahmed Khan worked tirelessly for the social, political and economic upraising of Muslims that included 25 to 30 per cent of the entire population of British India.
Muhammad Iqbal, a poet and philosopher, in the Muslim League annual session in 1930, put forward the concept of Muslims being a separate nation. Iqbal is known for creating the Two-Nation theory, as he first dreamt of Muslims and Hindus as different identities. It was a dream that eventually made the creation of Pakistan possible.
The Two-Nation theory declared that Hindus and Muslims were from two different nations. Muslim culture, religion, ideology, tradition, morals and language were all distinct from Hindu ideals. Both identities, Hindus and Muslims, shared confronting beliefs. Therefore, a self-ruling, independent state consisting of Muslim majority regions of British India were demanded.
In a Muslim League general session from March 22 to March 24, 1940, Pakistan's founder Muhammad Ali Jinnah and other party leaders collectively rejected the notion of united India, approved the Two-Nation Theory, and started the struggle for a separate Muslim motherland. The Lahore Resolution was raised by all significant Muslim Leaders of the time.
Pakistan gained independence from British rule on August 14, 1947. Nine years after Pakistan's creation, the first constitution was implemented on March 23, 1956. March 23 was originally meant to celebrate the adoption of the country's first constitution and its transformation as the Independent Republic. The military government of Ayub Khan removed the law of 1956 in 1958 and March 23 became a day to honour the Lahore Resolution of 1940, which ultimately led to the creation of Pakistan.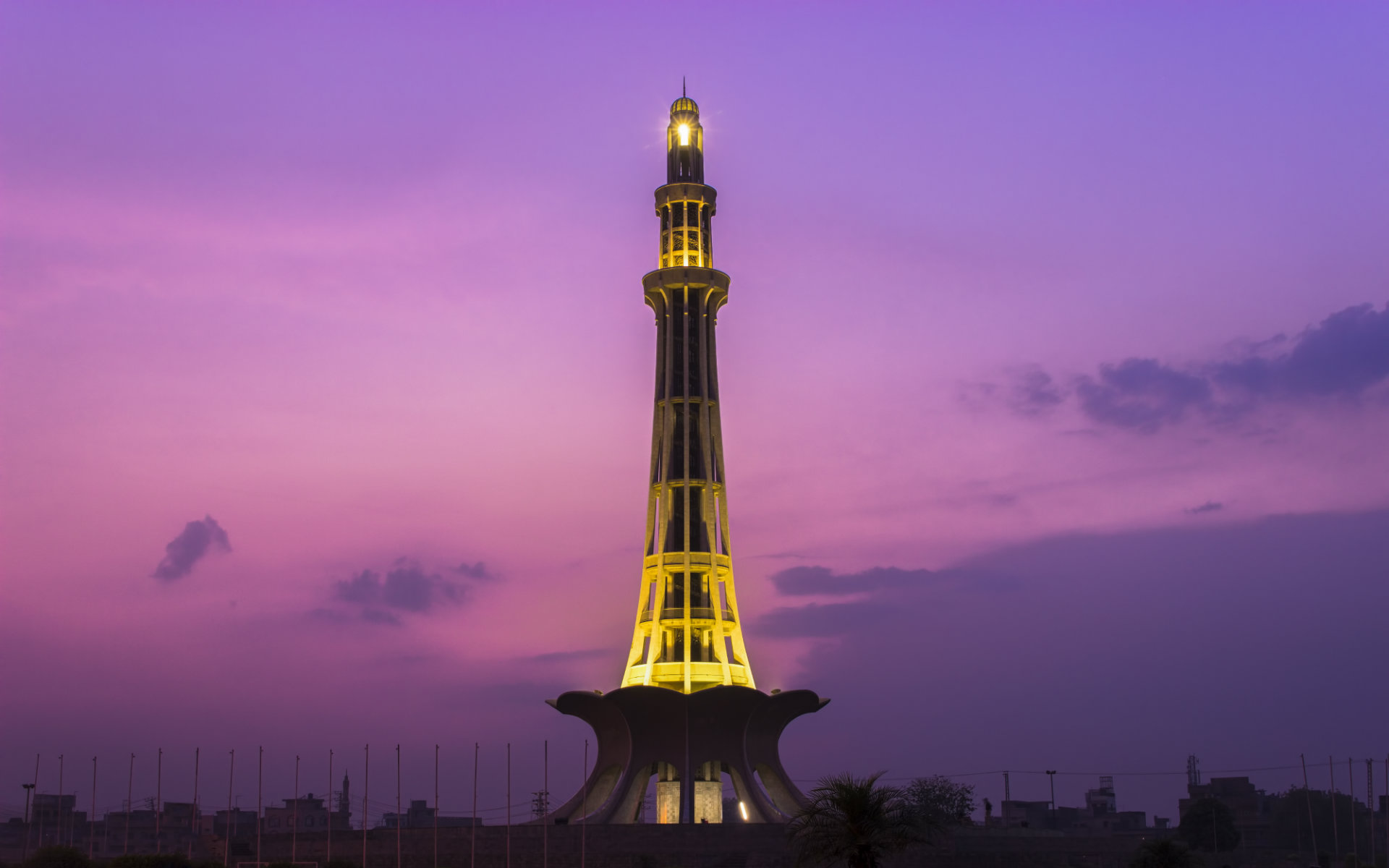 Minar-e-Pakistan is a minaret (a type of tower) in Iqbal Park in the city of Lahore. It was built to keep the Lahore Resolution in hearts of coming generations. The steeple was constructed where the Lahore Resolution passed. This monument symbolises a blooming flower and reflects the happy thought of independence.
What Do People Do?
Pakistan's national flag is raised on public and administrative buildings at daybreak on Pakistan Day. A 31-gun salute in Islamabad, which is the capital city of Pakistan and a 21-gun salute in provincial capitals are shot. A change of guard occurs at the monuments of Muhammad Allama Iqbal, and Muhammad Ali Jinnah (generally known as Quaid-i-Azam or the Supreme Leader of the nation), garlands are laid, and a considerable number of people visit the tombs to show gratefulness to the leader.
A primary feature of Pakistan Day celebrations is the famous parade at Constitution Avenue in Islamabad. An award ceremony is coordinated where the president gives military and nonmilitary awards to acknowledge recipients' achievements and sacrifices for the homeland.
Pakistan Day festivals, gatherings, national songs and debate competitions in schools and colleges are featured throughout the day, which sees multiple people spending time with families, friends and loved ones. Pakistan Day specials are broadcasted on televisions. Special prayers are offered for peace and success of Pakistan.
Public Life
Pakistan Day is a generally a public holiday in Pakistan on March 23. Government offices, banks, schools, universities, post offices and businesses are closed, except for some multinational corporations. In 2019 it falls on a Saturday. So, some of the offices might open for part-timers and half days as per usual timings. Even if the schools are open, they do functions and competitions.
Public transport is also very limited on this day as most of the people are on holiday and may be completely unavailable on specific routes. Many people visit recreational localities on Pakistan Day, so traffic jam is ordinary in big cities like Karachi and Lahore.