When we talk about a wedding, the very first thing people do is the search for luxurious wedding venues. Searching for a lavish yet under the budget marriage halls is a challenging job that makes most of us stressed out. If your wedding is taking place in a small town like Jhang, finding a venue could be a lot more difficult. But don't worry when shadi tayari is here to facilitate you. We will guide all the people in Jhang who are looking for wedding saviour. The wedding is very near, and you are still looking for a wedding venue that can accommodate all your related needs? We bring for you the list of best wedding venues in Jhang which offers the most excellent services, comfortable interior and absolute cater to your fairy tale obliges much beyond your expectation.
Jhang Palace
Jhanag Palace, this name is undoubtedly one of the best banquet halls based in Jhang that provides their customers with quality services such as a perfect wedding decoration that is sophisticated and subtle in all aspects. Also, you do not want to ruin your wedding ambience by striking songs that are not trendy much. They also provide you with a DJ and a high-quality sound system so what are you waiting for? We have found you a banquet hall that provides everything you just need you to decide your wedding date.
Address: Canal Rd, Jhang, Punjab
Shehnai Marriage Hall 
A dream wedding is something which is held in the middle of lush green landscapes and a beautiful garden for an amazing photo shoot, giving an aesthetic look. To organize a dream wedding Shehnai Marriage Hall is all that you need. From decor to food they have covered it all. It is the best wedding halls in Jhang. They are affordable, tremendous and fits in as many people as you want to. They have a history of leaving a positive impact on the minds of their clients.
Address: Jhang – Gojra Rd, Gojra, Punjab 36120
Jigar Executive Marquee 
Jigar Executive Marquee provides the most sumptuous wedding halls in Jhang to make your festive and celebrations memorable. This venue is famous because of its interior and quality staff that will help you in every way. It is reasonable and a preferable choice to make. For weddings, this the best as it possess the capacity for a decent number of people. This wedding hall is not only lavish but also leave a positive impact on the minds of your guests.
Address: Bhakkar Road, Near Darbar Ali Abad, Jhang Sadar

Rafique Marriage Lawn
Rafique Marriage Lawn is best venue for weddings and other social events. It is supported by the most professional team of event organizers who love to make events beautiful as per your requirements. Theme wedding or traditional floral arrangements, they will do it for you. Food is a basic component in every wedding and for that Rafique Marriage Lawn has the caterers who will provide delicious cuisine which will give a delight to your guests' taste buds. Space is not an issue because there is as much space as you want for a huge desi wedding.

Address: Mohalla Farooqabad, Jhang Sadar, Jhang, Punjab
Ibrahim Marriage Hall
Ibrahim Marriage Hall provides you with the ambience that will give you and your guests a life long experience that nobody can forget. A wedding day is the most important day for all of us that holds so many memorable moments related to life. Ibrahim Marriage Hall have best event caterers, staff and sound system. They are famous for their appealing decor and hospitality. This is one of the famous banquet halls in Jhang that will surely make your guest astounded.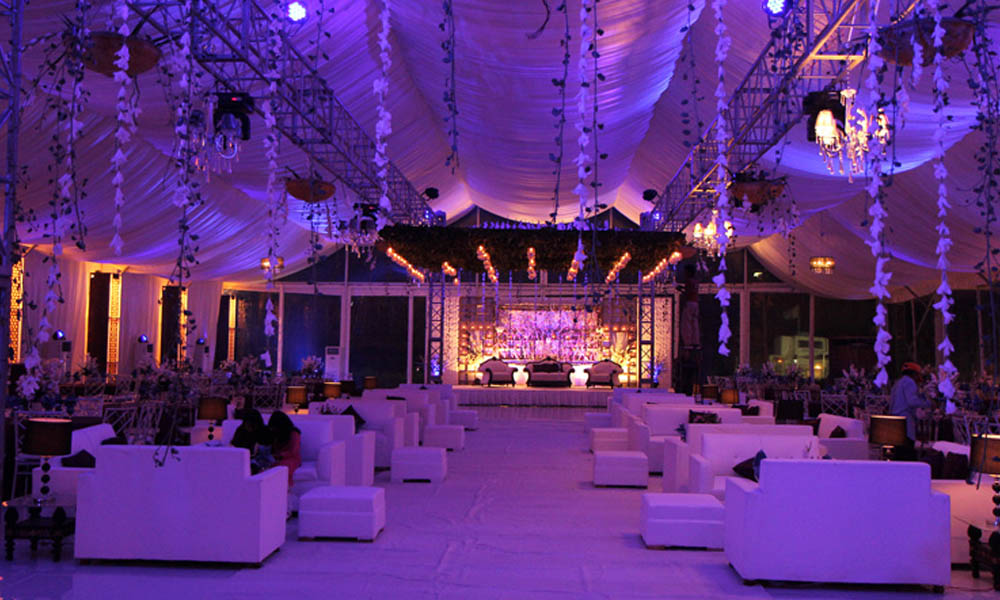 Address: Canal Rd, Shadab Colony, Jhang Sadar, Jhang, Punjab
At Shadi Tayari, we believe in providing you with the best in everything and that is the main focus of our team to guide you in planning your wedding at "just the right" cost and elegance. These are the best wedding halls in Jhang. You can take a visit to each one of them and judge the interior and staff. We hope that you find the perfect venue for yourself.