Desi weddings are famous for being crazy, full on masti gig, very colourful, larger than life and oh-so-filmy. Unlike the western counterparts, our weddings don't end in a day or two. It takes months and ages of preparation and almost four to five dedicated days for the ceremonies and the main event to wrap up. For the wedding guests these four or five days are all about slaying the best of outfits, shaking a leg to top list dance numbers, food and a lot of excitement. There's one thing that all of us know for sure; no matter what the scale of the wedding is, it's totally incomplete without it's share of naach-gaana and band baja.
Let us introduce you to the types of dancers you'll find at every wedding. No, really! At every wedding, just observe next time.
The Expression Queen
A pure drama queen, fully packed with expressions and actions. You'll definitely find one, walking like a diva and being the center of attention, in desi weddings. She is present in all the shadi events.
Punjabi bhangras are the best
Bhangra is What We Want Our shadi and mehndi functions are never completed without punjabi songs to which anybody can dance. Uncles, aunties, all the kids, groom and even the bride but there is always one person who can only do bhangra and nothing else.
Too Annoying to Be A Dancer

Now this type of dancers are extremely irritating. They keep poking their nose in other's dance routine. They will keep asking you stupid questions again and again. They might be good in dancing but if they are not, you won't be able to tolerate them at all.
This Pappu Can't Dance
We are all aware of the phrase, "Pappu can't dance" and we all know a Pappu in our circle. Pappu can not follow the dance steps even if you call the biggest choreographers for him. He'll mess up the dance on stage, but Pappu is hardworking and tries to be at the best.
Perfect Twists and Moves
The best dancer aka Mahduri Dixit of shadi season is available in every wedding. This is the girl (the lady of the evening) to woo the audiance with there dance moves. There is always a girl who dances so gracefully that other girls just lit themselves up on envy. It's alright girls, you can dance well too (not as well as the dancing diva though).
Son of Michael Jackson
There are some people who are known as "Burger Awaam". They are the people who would never dance at weddings. They won't do bhangra to any desi song, but as soon as any hollywood song comes on they start showing their popping and locking.
Critic Since Forever
Critics, of course. They are everywhere. They will criticize every dance move, every song and everyone. They want to be the part of dance routines and rehearsals but they will keep criticizing.  Pro tip; just neglect them.
Perfect Bahu For Every Aunty
She is in trouble. A pretty girl, who dances well, makes chai for everyone, help aunties in chores and errands and to whom every aunty wants their son to marry. She is bombarded with questions every time she enters the room. Questions like "beta kia krti ho aj kal", "future ka kia plan hai", "shadi ka kia irada hai", "khana bnana kab seekha" and the list goes on…
The Wanna Be Dancer
This is a fun character in every wedding dance. This person thinks that he/she is a pretty good dancer and that's not a truth. They dance as if they are a pro and everybody enjoys the show. They love dancing but are doing it completely off the beat. You'll see absolutely no sync between their dance steps and the beats of the track.
The Cry Baby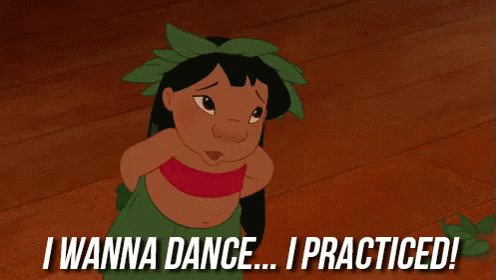 This type of person is very near to the annoying one and critic, basically a fusion of both. They keep telling you that they want to be the main part of every performance and you are doing injustice to them. They complain about each and every thing and might cry (crocodile tears) in front of you.
Too Shy To Shake
The sharmeelay dancers, who are about to extinct really soon. You'll know the shy dancers from the fact that they were staying away from the dance floor until someone forcefully pulled them up. They are extremely uncomfortable with all the attention and are moving just enough for it to still be called 'dancing'.
Love Birds On the Stage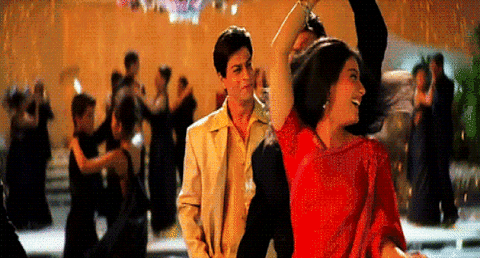 You know this kind naa? These dancers make every song into a romantic number and would like you to stare at their "cuteness". Well, not to say they aren't adorable but Galla Goodiyan isn't a duo love song, so please stop holding each other and dance with everyone already!
Relatable much? If you are attending a desi wedding, you will most probably come across all kinds of people – the typical aunties, the ones who are only there for the food, the fashionistas and so on. While you may meet them at the food stall and during the ceremonies, it is on the dance floor that their true personalities will be revealed. You won't be able to help but admire some of them and the others will make you want to roll on the floor laughing.